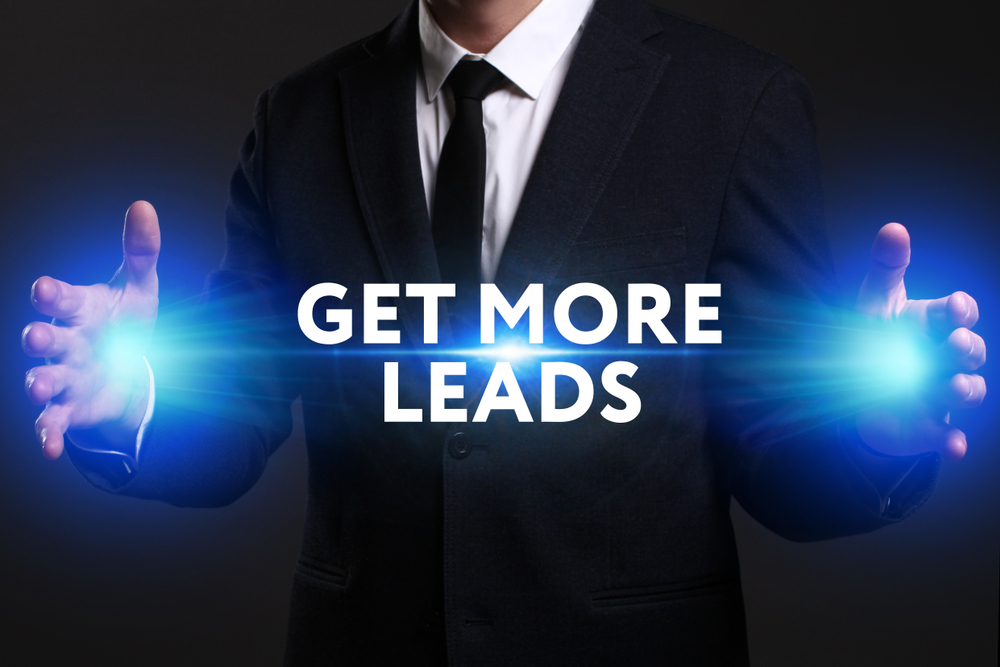 Not able to generate leads? That's a problem most marketers fail to solve. And the disappointing thing is, there's no single easy solution for it.
Your question should be framed more like "How Can I Generate More High-Quality Leads?"
Always try to generate high-quality leads. Simply running after more leads will only be a waste of your valuable time and money. Quality over quantity is what we've always been taught in our lives. And the same is applicable in the case of lead generation as well. There are a lot of different approaches that you can try. But before that, you need to get your facts straight and learn the basics.
If you already have a lead generating strategy and aren't able to generate high-quality leads, the chances are that you are doing something wrong. And that's what we will help you with!
In this blog post, we will take a look at how you can fix your lead generation problem with great solutions.
Some of the most common reasons might be:
Communication's Unclear And Inconsistent
And the most important thing is communication itself. If you aren't able to convince people what your vision is and what makes your brand so valuable for them, you will face problems generating leads.
You need to learn how to communicate with your prospects in an understandable and explicit language. You should be able to present the information more convincingly. Imagine yourself as a potential customer. Take a look at how your company is presenting itself. Do you like the way the company's presenting itself?
And that's it! You have your answer right there. Analyze your website. Come up with quality content on your website.
Make sure that all of the things are correctly linked. How you communicate with your potential customers speaks a lot for yourself.
Learn Who Your Target Audience Is
And that's the biggest mistake businesses make nowadays. They don't even research who their targeted audience is. And the thing is you won't even be able to generate leads if you don't know the difference between who you are currently aiming at and who's the best fit for your products as well as services. You need to make sure that your buyer personas are detailed and updated.
What's In It For Them?
Let us tell you one of the biggest mistakes that businesses make. But before that, let us ask you a question.
Which business would you love to buy from?
Business that always brags about itself.
Business that makes you feel valued and makes you understand how valuable it's products and services will be for you.
The latter one, right? And that's the thing some businesses don't quite understand. That's the reason they fail. And if you want to be successful, you need to make your prospects understand what's in it for them. Don't just try to sell. Instead, you should focus on offering Content that will solve their problems.
Once they know that your brand is really worth their time and money, they will be more than happy to buy from you.
Don't Expect Results Too Quickly
Quick Results! That's what businesses really want to see. Let us tell you that if you want to climb up the ladder of success, you will need to learn how to be patient.
Generating leads takes time! Don't rush out too much! Once you are able to understand the power of Quality over quantity, you will start witnessing results.
More Quality Content = Good Results
That's the only way forward.
Conclusion
Did you know that only 2% of your first-time visitors make a purchase? The remaining 98% just bounce off your website in no time.
What you should focus on is generating high-quality leads rather than merely running after quantity. Once you realize that, nobody would be able to stop you from climbing the ladder of success.
Make use of the tips and tricks that we mentioned in this blog post to fix your lead generation problems right now.
#30#
About Us
MOV•ology™ LLC provides real-time automated web form abandonment solutions to increase ROI using our Patented Technology
(US Patents 9,280,531, 9,286,282, 9,589,281 & 10,042,838).
To learn more, visit us at www.movology.com, call us at 714-855-1670 or send an email to info@movology.com.
MOVology can be found on: